I know I said this last month... but WOW, time is flying!
I was checking out my blog-roll this morning when I saw
Adrienne's TTP...T
post and couldn't believe it was the first Tuesday of the month already.
I don't have much to report this month (far less than June's TTP...T). My reading has stalled a bit. Triathlon training is continuing into July since I was roped into a second event on August 27th. Not sure if that is the reason for my single read or if it's just summer stuff taking over all my free time or the fact that I'm so exhausted by the end of the day that I can't read... who knows.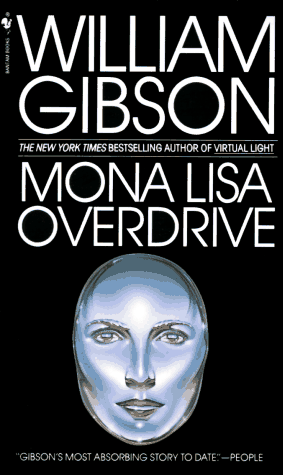 http://project.cyberpunk.ru
Regardless, I'm finishing up William Gibson's Cyberpunk "Sprawl" Trilogy,
Count Zero
is done and I'm working on
Mona Lisa Overdrive
. (This is one of the books on my "on the shelf waiting for me for TOO LONG" reads.)
MLO
takes place 8-years after
Count Zero
's adventures. I'm barely into the story and have met a new cast of characters... and I'm pretty sure one from Neuromancer, tho she has a new name.
This is another high-tech mystery of sorts... I'm waiting for all the "matrix" story lines to be fully explained as well as the finger (finally) pointed at the bad guys. Tho, like in real-life maybe all the good guys aren't all good and the bad guys aren't all bad. We'll see.
If you'd like to know more about the story line, you'll have to visit
Amazon
(or some other book site). I don't have enough of it to really share at this point.
In other news... I lead the discussion for
The Forgotten Garden
by Kate Morton at my Book Club at the end of July. The book received a 3.7 average rating (5 being the best) from the group. I was pretty pleased by this rating since I was the one who suggested we read it. I recently gave my copy to my good friend,
Elizabeth
, who told me she's loving the first 150-pages. I can't wait to talk with her about it!
The next Book Club book is
The 1000 Autumns of Jacob de Zoet
by David Mitchell. I'll be diving into this one soon for our September meeting.
Hope you're having a great summer - see you next month! To see what others are reading (or to participate), visit
Some of a Kind
. Thanks, as always, to Adrienne for the idea!